Today
Following reports from earlier this month, today Xiaomi confirmed on Weibo that it will be announcing its very own mobile chipset, named after its subsidiary "Pinecone," in Beijing on February 28th. Little else is mentioned, but rumors going as far b...
[...]
Mon, Feb 20, 2017
Source: engadget
A little while ago we reported that is Intel having issues with the Intel Atom C2000 series processors, bricking hardware. Cisco already reserved 200m for dealing and fixing the issues. Synology didn...
[...]
Mon, Feb 20, 2017
Source: guru3d
The Counter-Strike community has faced numerous challenges in the years since launch, ranging from cheating to gambling, but there's one more to add to the pile: a flood of chat bots. At least one intruder is taking advantage of a Counter-Strike: Gl...
[...]
Mon, Feb 20, 2017
Source: engadget
Today

Annual price growth falls to 2.3% in February as buyers become wary of paying too much, report by Rightmove says Asking prices in Britain's housing market rose at the slowest annual rate in almost four years in February as buyers become wary about paying too much, according to the latest survey from Rightmove. Annual price growth fell from 3.2% in January to 2.3%, the weakest since April 2013. On a monthly basis, average asking prices rose 2% t0 £306,213, the slowest rate of growth in the month of February in eight years. Continue reading...
[...]
Mon, Feb 20, 2017
Source: The Guardian | UK
It's a long-awaited international fixture and the article 50 starting whistle is due to sound towards the end of March. In the Brexit match, tactics, teamwork and squad selection will eventually determine whether Team GB crashes ignominiously out of Europe – with the manner of departure dictated by Team EU – or leaves the pitch, head held high, on its own terms Continue reading...
[...]
Mon, Feb 20, 2017
Source: The Guardian | UK

Chancellor's March budget will show revised forecasts in short term, according to EY Item Club Britain's economic growth and borrowing levels will both be better than previously expected when the chancellor gives his budget next month, according to a report. The economic forecasting group EY Item Club said stronger-than-expected tax receipts meant the Office for Budget Responsibility was likely to cut its borrowing forecast for the current year by £3bn to £65bn on budget day. The fiscal watchdog was also likely to revise its GDP forecast up from 1.4% to 1.6%, or 1.7%, it said. Continue reading...
[...]
Mon, Feb 20, 2017
Source: The Guardian | UK
Top Headlines
Today US Defense Secretary Jim Mattis has arrived in Baghdad on an unannounced visit, reportedly for discussions on defeating the Islamic State terrorist group. He said earlier on Monday that the US military is not in Iraq "to seize anybody's oil." Read Full Article at RT.com
[…]
Mon, Feb 20, 2017
Source: RT.com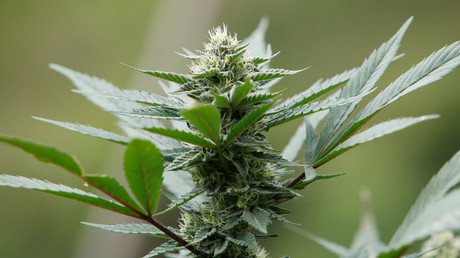 The first drive through pot store in the state of Colorado will open its doors to recreational marijuana smokers in the town of Parachute next month after being granted a business license last week. Read Full Article at RT.com
[…]
Mon, Feb 20, 2017
Source: RT.com
CCTV footage allegedly showing the moment of the deadly attack on the half-brother of North Korea's supreme leader has emerged online as tensions between Pyongyang and Kuala Lumpur escalate over his killing. Read Full Article at RT.com
[…]
Mon, Feb 20, 2017
Source: RT.com