Today
Garmin is no stranger to the smartwatch game and now the company is adding another timepiece to its lineup. The Fenix Chronos is Garmin's high-end wearable that offers "a full multi-sport and navigational toolset," if you're willing to pay big bucks....
[...]
Thu, Aug 25, 2016
Source: engadget
Hailing an Uber is very much an immediate experience: Open the app, pin your pick-up point, request a ride and wait a few minutes for your car to arrive. Great when you just want to get home, but not ideal when planning an airport run or some other j...
[...]
Thu, Aug 25, 2016
Source: engadget
Boeing ran into some issues that ended up delaying its space taxi's debut until 2018, but it never stopped preparing for the time it has to begin ferrying astronauts to the ISS. The aerospace company has actually just kicked off a series of ground la...
[...]
Thu, Aug 25, 2016
Source: engadget
Top Headlines
Earlier
After kicking a deputy in the shin during a scuffle at her son's trial, a Chicago woman is facing a trial of her own. Due to mandatory minimum sentencing laws, she may end up behind bars for at least six years and lose her social benefits. Read Full Article at RT.com
[…]
Fri, Sep 02, 2016
Source: RT.com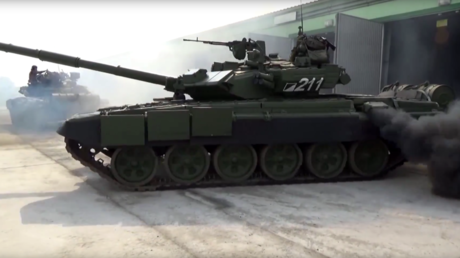 Russian Army units as well as the Air Force, Airborne Troops and the Navy's Northern Fleet have been put on high alert as part of a large-scale snap exercise which the Defense Ministry says will check troops' readiness to tackle emerging crises.
Read Full Article at RT.com
[…]
Thu, Aug 25, 2016
Source: RT.com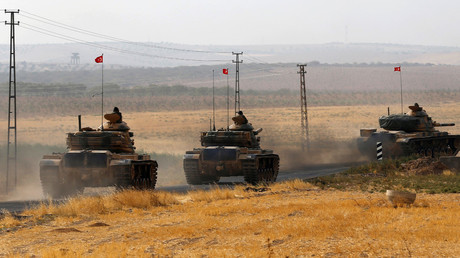 More Turkish tanks have crossed the border into Syria in a military operation ostensibly aimed at taking the border town of Jarablus from Islamic State (IS, formerly ISIS/ISIL). Damascus has called the move "a blatant violation of sovereignty." Read Full Article at RT.com
[…]
Thu, Aug 25, 2016
Source: RT.com